Summer and Winter Camp for Kids and Teens
The Lowest Tuition Fee for  Kids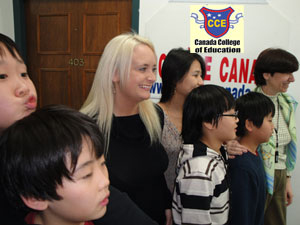 Children of all ages, anywhere from primary school to high school or pre university, all require some serious "after school program" to boost their language skills. CCE believes every student needs to have skills in both English and French languages.
Canada College of Education provides private lessons in English or French for children & teens.  We also offer group summer and winter camps for all international and local students. CCE works with agents who are able to bring groups of international children and teens for our summer or winter camps.

Notice: We do not charge any taxes for kids.
Course Fee
Private lessons: $40 per hour for package of 12 hours.
Our Summer/Winter Camp fee is negotiable.
Agents can contact us by email: admin@ccetglobal.com