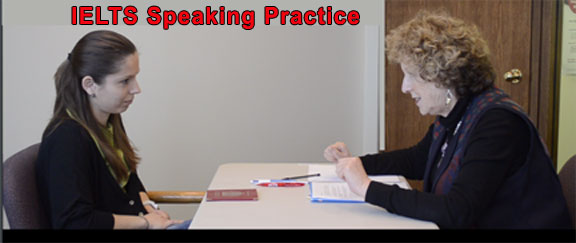 Study IELTS in a Fully Recognized School!
Canada College of Education is a designated Learning institution by Ontario Ministry of Training, Colleges and Universities (MTCU) and authorized by Immigration, Refugees and Citizenship Canada (IRCC), which facilitates the process of obtaining study permit. International students must use the following Designated Learning Institution DLI Number: O19833653497 in their application when applying to IRCC.
No Taxes         Free Materials        Free Consultation     Low Tuition Fee      Possible Tax deduction
My name is Kiyo; I took an IELTS course at Canada College (CCE). The teacher encouraged me to study hard, taught me with passion and made me believe I could succeed. As a result, my score was drastically improved. I couldn't have done [

Score 8.0

] without taking this course. Thank you to the staff and the teachers who made it possible to have total 8.0 bands on IELTS.

The lowest course fee in Toronto.
20% discount currently in effect at the 11th Floor only! Free Consultation
Free Weekly in-class Skill Test

Trial Lessons:
The first class will be considered a trial lesson. Students may choose to withdraw from the class with a full refund of their tuition fees after the first class if it does not meet their expectations. In order to qualify for a full refund, you must notify the administration immediately after the first lesson. Students who contact the administration late will not be able to receive a refund. In addition, there will be no refund for the one-time $50 registration fee. The $50 CDN non-refundable registration fee applies only once, as long as you are studying at CCE you will never have to pay any registration fees again!.
 IELTS for Academic purposes, General Training, Immigration, Nurses, Doctors, Pharmacists, Physiotherapists, College – University – High School Students, Businesses, and other professionals.
We conduct the IELTS TEST at our location under the IDP.
Visitors, Skill Workers, Refugees and International Students pay the same low prices as Canadian Citizens!
We DO NOT charge tax and course materials are completely free, along with a free instructor consultation.
IELTS Group Lessons 20% Discount – No Tax – Free Materials
Time
Start/Join
Price/wk
4 Weeks Complete IELTS (Speaking, Listening,Writing, Reading)  

No Tax

, weekly in-class skill test. THU and TH

6 pm –
8 pm
Tu & Th

$70
4 WEEKS IELTS GUARANTEED PASS(7+) or 5 hrs Private Lessons

6-8pm
Tu & th
$139
 Complete IELTS Mock Exam (3 hours in length)
Evaluate your IELTS score before taking a real ILETS Test
Flexible
Flexible
$125/test

Please note that all Discount Prices will be available at 11th Floor of 180 Bloor street west. There may be other schedules that are not listed here. Call us to find out if there is a program that suits your schedule.
For better results, students may consider registering for private IELTS Preparation lessons, which have flexible schedules and affordable prices to fit every budget.
Complete IELTS Courses (Private Lessons)
25% discount +

Materials are included + No Taxes

Time
Start/Join
Price
12 hours Complete IELTS Preparation Private Course. (Writing, Reading, Speaking, Listening) Popular

Course

. Low price, No Tax, Free consultation, totally customizable and Flexible Schedule.
Flexible
Flexible
$750
now $599
12 hours Guaranteed to pass or repeat the course once! if you did not achieve a score 7 in the TEST then you can repeat the course once.
Flexible
Flexible
$1400
now $1075
 20 hours Complete IELTS Preparation Private Course.
Low price, No Tax, Free consultation, totally customizable and Flexible Schedule
Flexible
Flexible
$960
 12 hours Semi-Private(2 students at identical level) 20% discount on the total price.
Flexible
Flexible
$1200
now $960
5 hours IELTS CRASH Course (

Quick Review for those who are scheduled to take their exam within days

).
Flexible
Flexible
$365
 Customizable plan (for students who want to buy more than 20 hours)
Flexible
Flexible
$45/hr
Note: There is no HST tax and no hidden student fees on any of our IELTS courses. The price is really affordable.
Class size: Class sizes depend on the season. IELTS preparation classes usually range from between 4 to 16 students (less or more). No matter the class size, the level of education you will receive remains top-quality. This is why we are known for helping our students achieve High Scores!
Am I eligible for tax relief?
CCE is registered under the Employment and Social Development Canada (ESDC) program. We will issue T2202A for your education tuition fee, which you can declare for a possible tax deduction.
Do I need to purchase any books?
You can buy any book that you like but a book can't help you with everything. At our center you do NOT need to buy any books, the teacher will provide you with all materials, and will work with you to cover all IELTS components.
IELTS 20%Off – Guaranteed Pass – No Tax
---
IELTS TEST LOCATION: University of Toronto OSIE Building – 252 Bloor street west, Room 4414. (St. George Subway Station).  You can book your test here!