TESOL Training Program
CCE's Online TESOL (Teaching English to Speakers of Other Languages) Training Program is designed for
individuals who wish to pursue a career in Teaching English as a Second Language (ESL) to adult students.
Apply For Your TESL Canada Standard One Certificate With CCET's Training Course.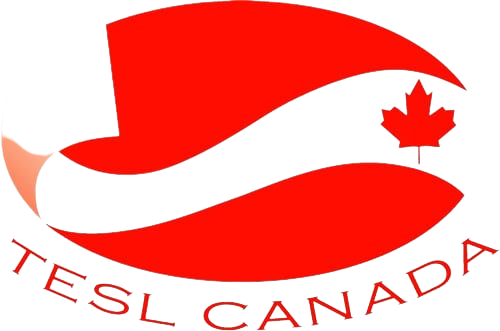 Our TESOL course includes units revolving around relevant task-based language, working with adult students of different proficiency levels, and creating complete and effective lesson plans.
This program must be completed within six months. It is structured through approximately 100 hours of online instruction and self-directed learning (readings and assignments) and after the completion of all assignments, students will have the opportunity to gain first-hand experience in a 20-hour practicum (10 hours of classroom observation, and 10 hours of supervised instruction).
Upon being accepted into the program, teacher trainees will have direct access to their TESOL supervisor should they have any questions or concerns throughout the course. Students will be provided all lesson assignments and digital course components through direct e-mail.
Registration
Please ensure that you have completed the following steps before applying for the program:
Proof of Degree or Equivalency: Copy of your degree or diploma (or copy of test scores for language proficiency)
Proof of identity: One copy of valid photo identification (e.g passport or driving licence).
Registration Form: Complete the registration form at the bottom of this page. Students can pay their course fees via credit or debit card, or can send an e-transfer to info@ccet.ca
Send your completed application package to admin@ccet.ca
Admission Requirements
completion of an undergraduate degree from an English-speaking University (not need an English proficiency). All other interested applicants must  submit a copy of English proficiency scores for further review.
Applicants who are accepted by Canada College of Education without a University degree may not qualify for TESL Canada Standard Level 1 Instructor Certification – please see the TESL Canada website for more details www.tesl.ca
However at our College we need high school grade 12 certificate.
Program Fees
Non-Refundable Registration Fee: $50
Please note that a textbook is required for this course. Students may purchase the textbook online after registering – the cost of the textbook is approximately $80 new, or $60 used.
How long takes time to complete the Program?
Usually, it takes from 4 weeks to 6 months. The TESOL supervisor will explain all procedures and how to finish the Final project.
Method Of Evaluation
Assignment #1 15%
Assignment #2 15%
Assignment #3 15%
Practicum 20%
Final Project 35%
READY TO GET STARTED?
Register now for the online TESOL Teacher Training Program!